Register now for Summer Day Camp at Whitley County Family YMCA!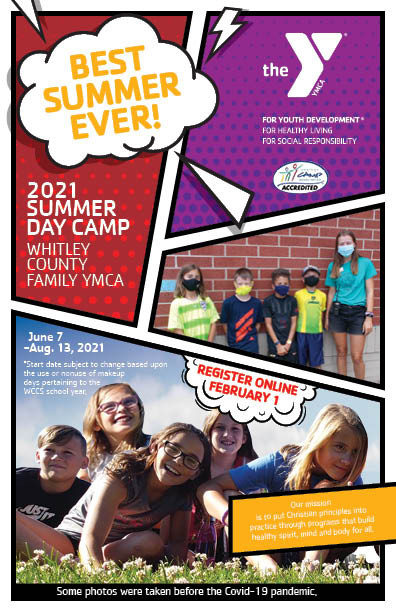 Click here to download the brochure.
Click here for Parent Handbook.
Click here for Helpful Hints for Summer Camp Childcare
If you have questions, please contact Andrew Ferrell at 260.272.0547.
NOTE: Registration links will become active at midnight on February 1st.
---
Joey Camp (Entering Grade K) Part Time - Register Here | Full Time - Register Here
Cubbie Camp (Entering Grade 1) Part Time - Register Here | Full Time - Register Here
Koala Camp (Entering Grade 2) Part Time - Register Here | Full Time - Register Here
Cobra Camp (Entering Grade 3) Part Time - Register Here | Full Time - Register Here
Dragon Camp (Entering Grade 4) Part Time - Register Here | Full Time - Register Here
Hawk Camp (Entering Grade 5) Part Time - Register Here | Full Time - Register Here

LIT (Entering Grade 6 - 8) Part Time - Register Here | Full Time - Register Here