Adaptive & Inclusive Programs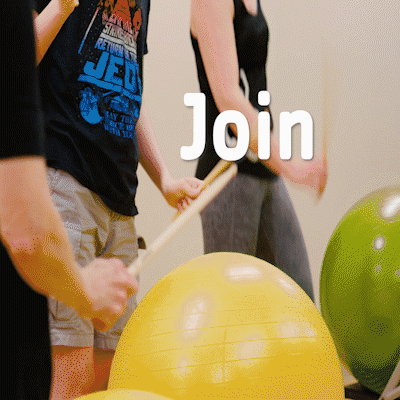 At the Y, our mission is to be for all. We provide an array of inclusive and adaptive programs (LEAP: Learning Experiences through Adaptive Programs). From infants to seniors, beginners or seasoned athletes, we welcome you to join our adaptive and inclusive programs. Check out this video to see how the YMCA strives to be an inclusive community.
Join Our Monthly Newsletter Interest Form
Adaptive Facilities
All of our facilities provide zero-depth entry pools or handicap accessible lifts. We also have a state-of-the-art sensory room at our Jackson R. Lehman YMCA and our newest sensory rooms at the Jorgensen Family YMCA and the Caylor-Nickel Foundation Family YMCA. Questions? Contact Rebekah Coffey, Director of Adaptive Services, 260.755.4961.
Click the appropriate link to participate in Inclusive BINGO at a Y facility near you!
Caylor-Nickel Fdn. Family Y | Central Branch Y | Jackson R. Lehman Family Y | Jorgensen Family Y | Parkview Family Y | Renaissance Pointe Y | Skyline Y | Whitley County Family Y
Learn more about our Sensory Rooms:
Caylor-Nickel Foundation Family Sensory Room Jackson R. Lehman Sensory Room Jorgensen Sensory Room
Looking for a Summer Camp that is adaptive and handicap accessible? Check out Camp Potawatomi!
Adaptive Equipment
We offer specialized exercise equipment, water accessible wheelchairs, pool lifts, an assistive walking harness, sensory rooms, and specialized Duet bikes.
What's the difference between "adaptive" and "inclusive" programs?
| | |
| --- | --- |
| Adaptive Programs | Inclusive Programs |
| For individuals with physical, developmental and intellectual disabilities who choose to participate in activities alongside others with diverse abilities. We adapt programs as needed and strive to provide a variety of options for participants to choose from. Siblings and peers are encouraged to join. | For individuals with and without diverse abilities to participate in activities and classes together. These specific programs and events are created to provide an atmosphere where all can thrive. |
| Adaptive | Inclusive |
Reasonable Accommodations
If you are seeking specific accommodations for a program or event, please reach out to the Program Director at the program location or contact Rebekah Coffey, Director of Adaptive Services, 260.755.4961.
We strive to keep staff and volunteer ratios high per participant. We do not offer one on one support, but personal assistants and caregivers are welcome to join at no additional cost.
Need more information?
Interested in volunteering or partnering?
Contact Rebekah Coffey, Director of Adaptive Services, 260.755.4961.
To receive our newsletter and other information about upcoming adaptive and inclusive programs, join our e-mail list!
Join Our Monthly Newsletter Join our Facebook Group Resource Guide Videos