Summer Day Camp at Parkview Family YMCA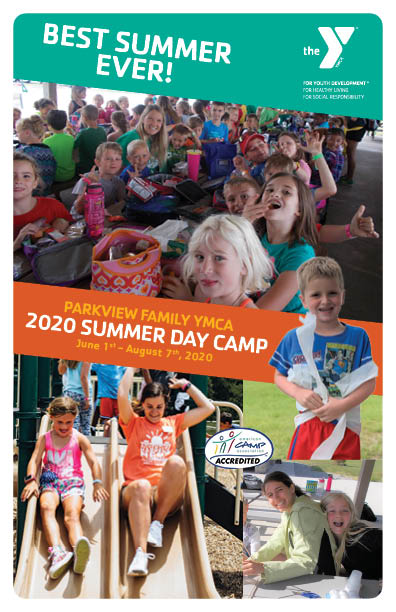 Click here for Immunization form.
Click here for Permission to Medicate form.
Click here for Parent Handbook.
If you have questions, please contact Hollissa Estep at 260.755.4849, Juwan Turner 260.755.4904, OR Alex Killian 260.755.4867.
---
Please note that the registration links below will become active on:
February 1, 2020 at 12:00AM.

1/2 Day Specialty Camps (Entering Grades 1-5) Register Here
Adventure Camp (Entering Grades 1-5) Register Here
Kinder Camp (Entering Kindergarten) Register Here
Sports Camp (Entering Grades 3-6) Register Here
Parkview MOVE Camp (Ages 11-15) Register Here
Counselors in Training Camp (Ages 15-17) Register Here (download application here)