Registration For Summer Day Camp!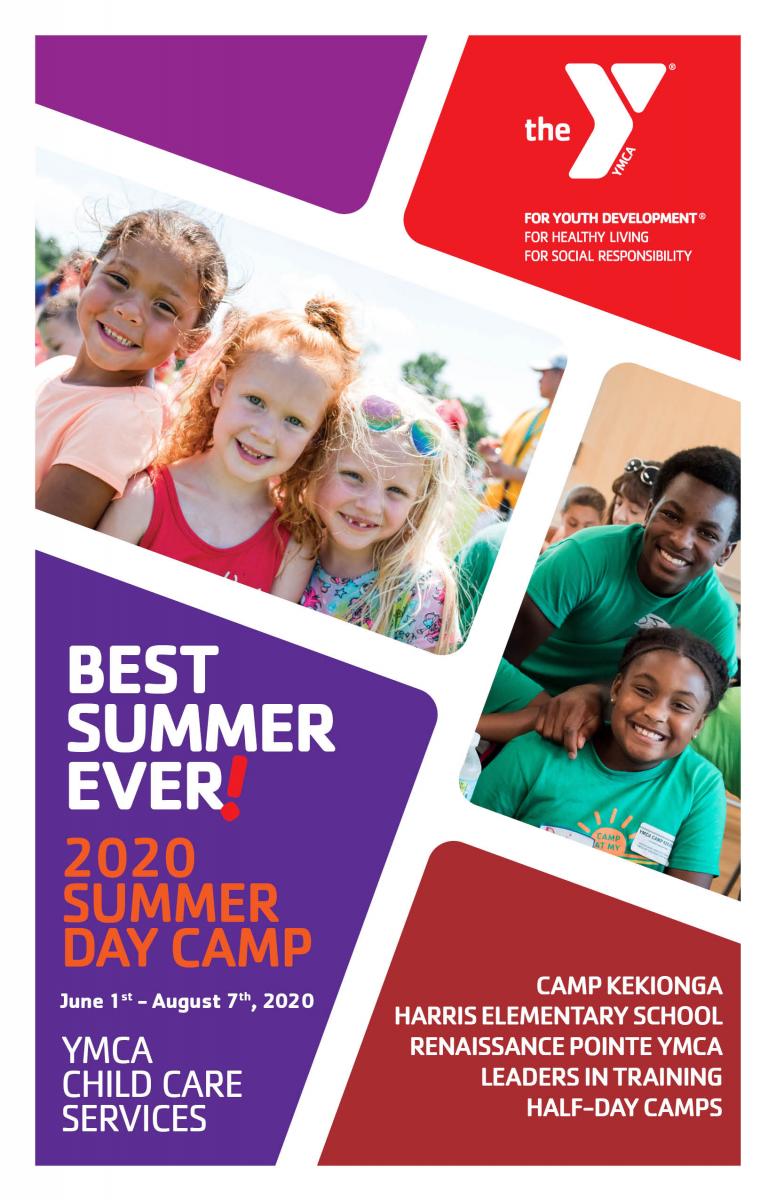 Click here to download the brochure.
Download Immunization Form Here
If you have questions, please contact Child Care Services at 260.449.8464.
---
Please note that the registration links below will become active on:
February 1, 2020 at 12:00AM.
Traditional Day Camps:
Camp Kekionga (Entering Grades 1-5) Register Here
Discovery Camp at Harris Elementary (Entering Grades K-5) Register Here
Renaissance Pointe YMCA Day Camp(Entering Grades 1-5) Register Here

*Note: Students attending Camps at Camp Kekionga (3135 Elmhurst Dr, Fort Wayne, IN 46809) can alternatively be dropped off at Central Branch YMCA.
---
1/2 Day Camps:
Impact Center 1/2 Day Soccer Camp (Entering Grade s K-5) Register Here
Leo Methodist Church 1/2 Day Camps (Entering Grade K-5) Register Here
Leo Parks Pavillion 1/2 Day Arts Camps (Entering Grades K - 5) Register Here
---
Teen Programs:
Leaders in Training (Entering Grades 6-8) Register Here
Counselors in Training (Entering Grades 9-12) Register Here

For Y on the Fly (more info coming soon)